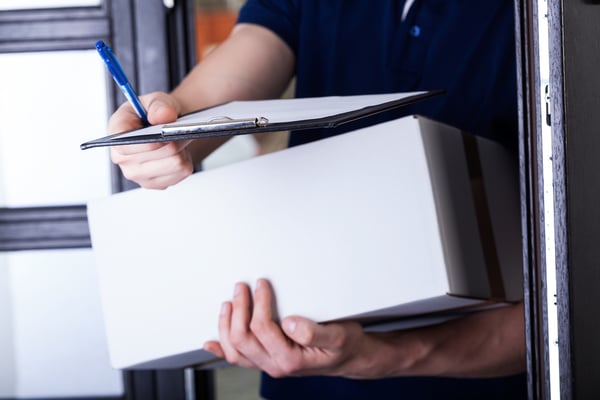 The 2019 Holiday season is upon us, and with it comes hard to decipher shipping schedules from the major carriers. At US Tool and Fastener, we try to make it as easy as possible for you to figure out when you will receive your packages, and, more importantly, when you need to order them by to receive them for the holidays. Regardless of who you are shopping with this year (hopefully us!), we recommend placing your orders as soon as possible to ensure on-time delivery. The major carriers, UPS and FedEx, are anticipating one of the busiest delivery seasons ever. Read on below for the UPS, FedEx, and USPS delivery schedules.
UPS
UPS is recommending December 13th as the last day to order for delivery by December 24th. Since we ship from our store in Worcester, MA, we are definitely recommending that anyone on the West Coast place their orders by 12/13. Our Free Shipping for order over $99 ship out via UPS Ground, so depending on where you live, this could be a very important date.
Full UPS Holiday Shipping Guide
FEDEX
FedEx has posted a shipping cut-off date of December 16th for FedEx Ground Services. That said, if you don't want to worry about expedited shipping, we still recommend ordering by December 13th for all of you West Coasters. Shipping via FedEx is an option on our checkout page.
Full FedEx Holiday Shipping Guide
United States Postal Service (USPS)
The Postal Service is landing in-between UPS and FedEx with a recommended shipping cutoff date of December 14th.
Through UPS, we have put together an outbound shipping map for our customers placing orders by December 13th. Neither US Tool and Fastener or UPS, FedEx, or USPS can guarantee these transit times, so you may want to pad them by 1 to 2 days depending on where you live and how close to the shipping cutoffs dates that you order. US Tool and Fastener ships from Worcester, Massachusetts, which is located in the "yellow zone" on the map below. These shipping times are for Ground services. Check out the carrier sites for the recommended cutoff dates for all expedited shipping options. Of course, if you have any questions, please call us at 877-777-4717, and we'll be happy to help.