Festool has launched a line of Bluetooth tools that take cordless power to the next level.
These tools have always been powered by strong, long-lasting lithium-ion batteries that allow for superior performance, but now they can wirelessly communicate with your Festool CLEANTEC mobile dust extractor for maximum efficiency.
The Festool Bluetooth CT Module can be installed in the CT 26 HEPA, CT 36 HEPA, CT 36 Autoclean, or CT 48 HEPA and can then be easily paired with the Festool Bluetooth Remote for complete control. Bluetooth technology also allows the mobile dust extractor to start up automatically when a Bluetooth tool is in use.
Here is an overview of Festool's Bluetooth saws, sanders, and drills that can utilize this new and innovative technology.
---
Festool Bluetooth Saws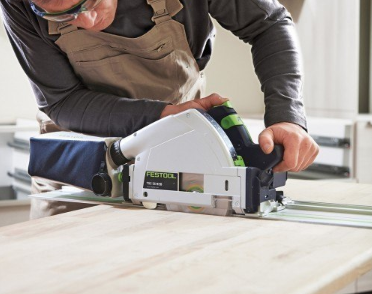 This exceptionally precise cutting tool now harnesses the power of Bluetooth technology. In fact, just one charge can withstand over 100 yards of cutting action. The Festool TSC 55 is now equipped with FastFix for easier blade changes, allowing you to quickly adapt to your working materials.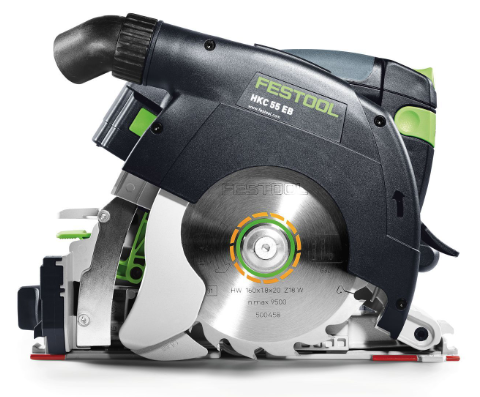 One of Festool's hottest sellers is now equipped with 18V Bluetooth lithium-ion batteries. This saw was always meant to be used without a workstation, and thanks to its new Bluetooth capabilities, this is a saw that can take cordless portability to a whole new level.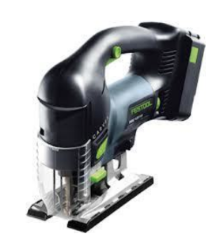 The D handle version of the Festool Bluetooth Carvex Jigsaw offers an incredibly comfortable design that makes your work easier and faster.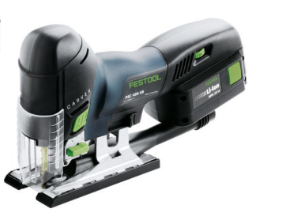 Meanwhile, the barrel handle version provides all the power you've come to expect from a Festool saw. Either version can be paired with a multi-functional base-changing system that allows you to adapt to any project's needs.
---
Festool Bluetooth Sanders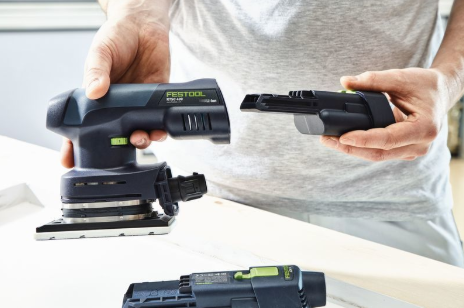 This powerful and efficient sander utilizes both Bluetooth technology and Jetstream technology for a dust-free experience that can withstand significant and continuous use. It is ergonomically designed for a smooth and comfortable sanding experience. The Festool RTSC is perfect for fine sanding applications and boasts a 30 minute runtime at full power.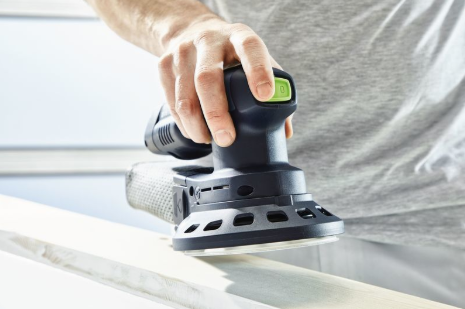 The Festool Bluetooth ETSC provides the ultimate sanding experience with a comfortable rubberized grip, in-use dust extraction, and optimal pad control. It features a removable edge protector that provides protection to abutted surfaces, as well as protection for the pad itself during up close sanding sessions. The set comes with two bluetooth batteries for a combined full hour of use at complete power and also ships with an adapter that turns it into a corded sander.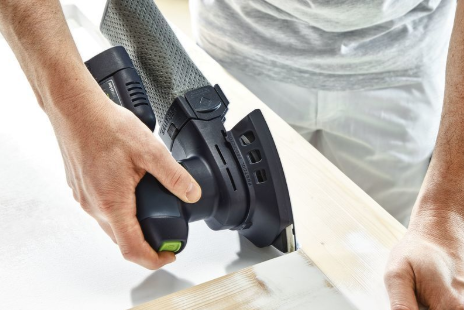 Perform sanding tasks faster and cleaner with the Festool Bluetooth DTSC. Its pointed design allows you to easily reach into tight spaces and corners for a smooth, full-surface finish. These sanders maintain the same high-quality functionality as their corded predecessors in addition to a bluetooth battery enabling 30 minutes of continuous, full power usage.
---
Festool Bluetooth Drills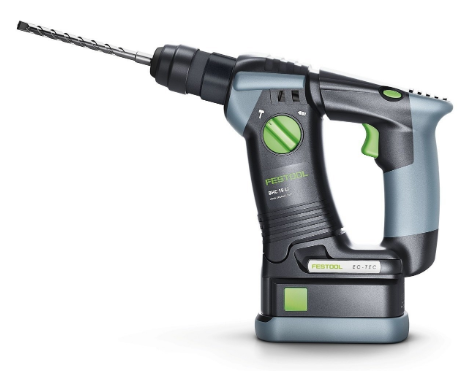 The Festool Bluetooth BHC is meant to tackle your toughest jobs, and can capably take on anything from concrete to stone to masonry. The 18V Bluetooth lithium-ion battery allows you to use this powerful tool continuously so you can get the job done faster than ever before. When used with Festool's Dust Drilling Nozzle, there is no more running back to the Dust Extractor to drill any masonry material dustless.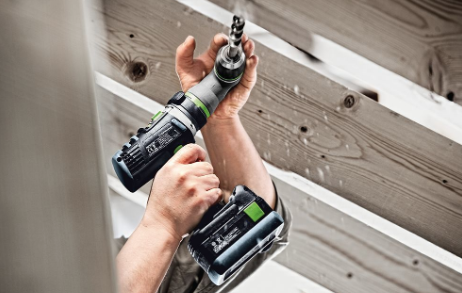 The Festool Bluetooth QuaDrive is powerful enough to bore through concrete and versatile enough to be used for general applications. With up to 60 nM torque, there's virtually nothing this drill can't do.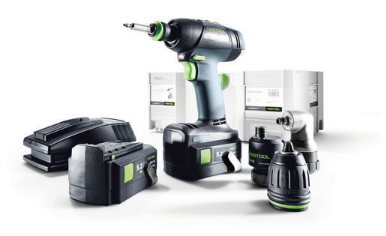 The Festool Bluetooth T18 Drill is a favorite amongst pros on the go. In addition to its versatility and portability, this powerful drill features a built-in fuel gauge so you'll never have to wonder how much battery you have left.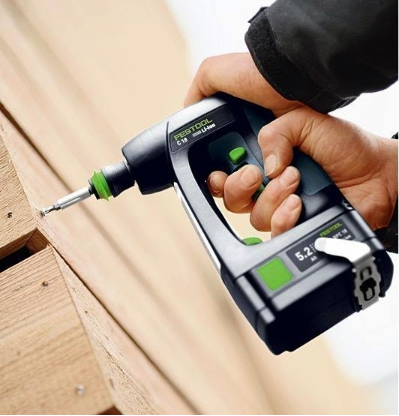 The Festool Bluetooth C18 just might be the most productive drill on the market. It features 21 torque settings, 2-speed settings, and a FastFix system with multiple chucks, effectively giving you five tools in one.
---
More Festool Bluetooth Tools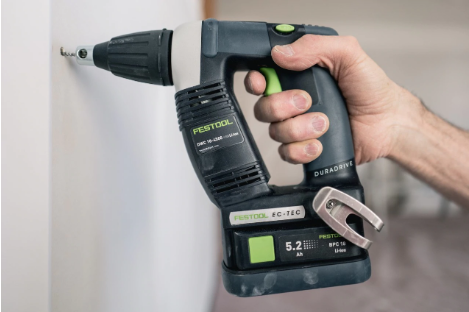 The Festool Bluetooth Drywall Gun is designed for maximum efficiency with long-lasting lithium-ion batteries and fast tool-less magazine changing. This tool also features an energy-saving function that doesn't require actuating the main switch.