Discerning craftsmen have long preferred Festool products for their renowned durability, ease-of-use, and professional precision. The Festool Granat Abrasive line is a family of ultra-versatile sandpaper products that live up to this legacy.
Originally engineered and designed in a partnership with car manufacturer Porsche for spot auto body repair, the Festool Granat products were first employed to sand new and old autobody lacquers on steel and aluminum substrates. Today, the multi-talented Granat product line is used to equal effect on bare wood, painted surfaces, drywall, clear coats, synthetics, metals, and even scratch-resistant or high VOC coatings.
Here are a few of the cutting-edge qualities that set Festool Granat abrasives above the rest:
Harder
The Festool Granat abrasives are manufactured with hardened aluminum oxide, ceramic grit, and a stearate coating system. This combination makes the material exceptionally hard and resilient. Festool Granat products retain their shape for extended periods of intensive use and offer an accelerated removal rate.
Even better, the abrasive material has crystalline properties, so it can only fragment and break into shards, like glass. The result? Sharp edges, no matter what. This hard material construction suits Festool Granat sandpaper for a wide range of uses, including painted surfaces, sanding finishes, planing down rough boards in lower girts to finishing grits up to 1500.
Better
The Granat line is engineered and manufactured to meet and exceed strict FEPA standards. Not only are these products versatile for sanding work across a broad selection of materials, but they're celebrated for consistent, high-end results. Craftsmen know that, with Granat, they get a fully integrated sanding solution all the way from aggressive stock removal to superfine finish sanding.
We can't forget to mention the convenience of the Granat system, too. Festool Granat sandpaper gives you maximum resistance to clogging and smearing with tactically deployed openings for efficient suction from a Festool CT. No dust, no mess, no problem.
Faster
The MULTI JETSTREAM 2.0 pattern on the 6" sandpaper ensures optimum dust collection for a faster, one-step result. But this pattern doesn't only boost speed—it also drastically slows down the wear and tear on the paper with consistent, cooling airflow that stabilizes the materials.
Changing out your grits is just as quick and easy. The unique hook and loop, omnidirectional STICKFIX system makes switching to the next grit as easy as peel and stick. Festool Granat gets you right back into the action without sacrificing reliable, non-slip sanding performance.
Stronger
The longer your industrial-strength Festool Granat abrasives last, the more money you save. Luckily, the two-layered bonding system uses heat and tear-resistant synthetic resin to stop chunks of abrasive from getting torn out of the paper. Festool took no chances with the design, either. The abrasive is mixed directly with the glue, to ensure all particles are fully covered and sealed into the compound. As a side benefit, this also stops the paper from clogging. The Granat line's special combo of abrasives, bonds, and surface geometry make it a tenacious product that lasts well beyond the competition.
See what other customers are saying about this amazing innovating Granat Abrasive:
Five-Star Festool Granat Reviews!
Why is granat paper so good?
"Paper lasts a long time and does not leave swirl marks even in the lightest of joint compounds. A small box of paper will go a long way."
—Jeremiah S.
Fast and Premium Quality
"I am using these on the RTS 400 which is amazing in it's own right. The Granat sandpaper was purchased to sand high-VOC paint (an oil primer) which clogs up normal sandpaper very fast. The Granat suffered from no clogging and worked for a long while. Premium stuff."
—Henry N.
Easy!
"Festool Granat papers are not cheap—but they are worth it. This most recent purchase was used to strip paint and varnish from the pictured church pews. They dispatched the old coatings without clogging."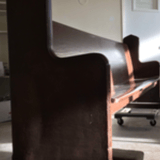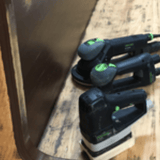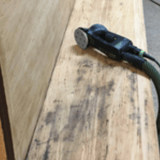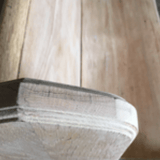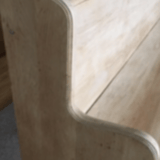 —Adam V.