US Tool and Fastener is excited to welcome all of our customers into the completely free-to-join Workbench Nation rewards program! As a member of our Workbench Nation, every purchase you make earns you points towards exciting discounts on our selection of premium tools. Simply shop and share to earn points for discounts, freebies, and more. You'll even get 1,000 bonus points just for creating an account! Let's take a look at how to redeem your complimentary sign-up points.
Step 1: Join Workbench Nation
You can sign up and create your free personal account quickly and easily by filling out our online form at http://info.ustoolandfastener.com/workbench-nation.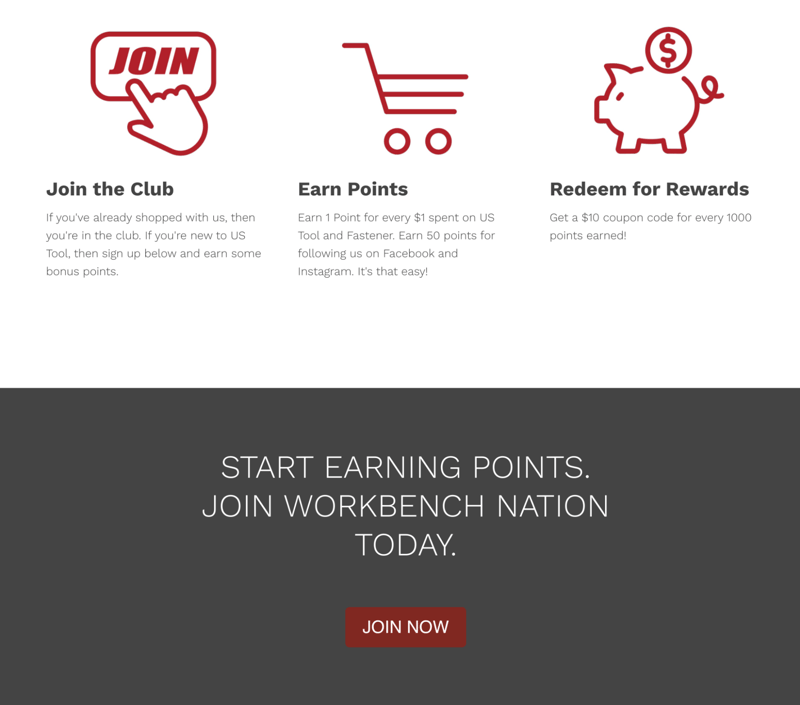 Step 2: Check Your Email
You'll very quickly see an email land in your inbox letting you know that you've just earned 1,000 points! It'll look like this: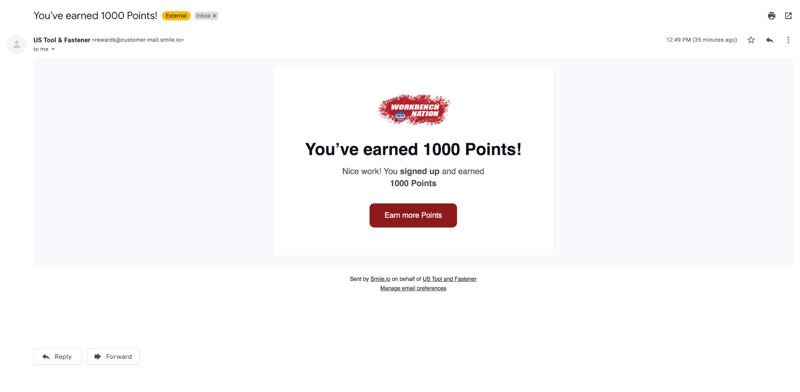 Step 3: Share, Like, and Follow For 150 Additional Free Points!
Once you click the "Earn More Points" button in the email, you'll be sent to the US Tool and Fastener online store where you'll see a box pop up in the bottom left of your screen with options to earn more points.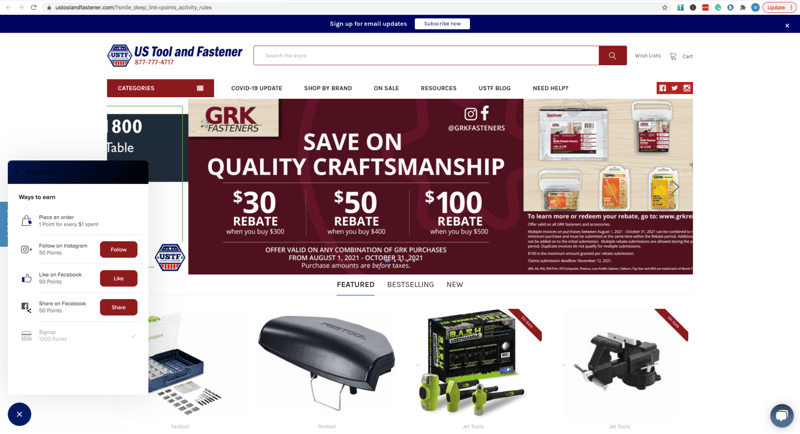 Step 4: Check Your Rewards
After you've taken a moment to share, like, and follow for extra points (or closed the pop-up to handle that later), you'll be able to see a simple Rewards button where the pop-up used to be.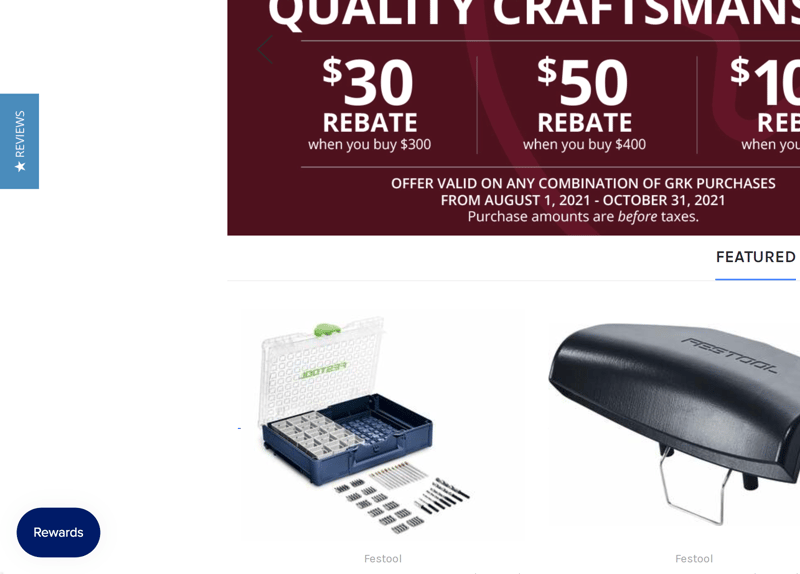 Click on that Rewards button to check your current point total. It'll appear as a new pop-up box with an option to Redeem and more info on ways to earn and redeem your points.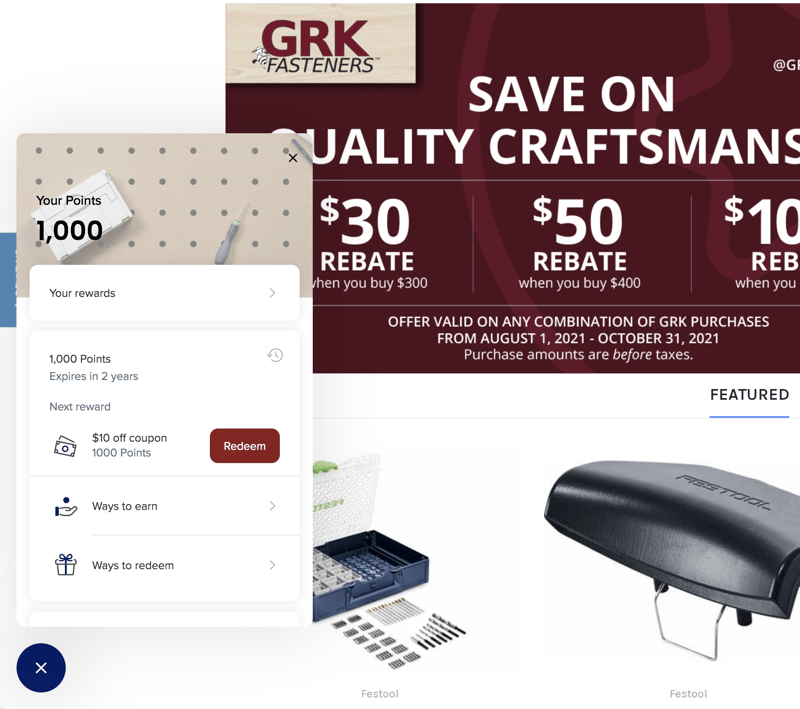 Step 5: Redeem Your Points
Once you've clicked the Redeem button, you'll be given a unique discount code with a convenient copy button next to it that you can apply to your next order! Already have an order in your cart? Great! Click "Apply code" and start saving immediately.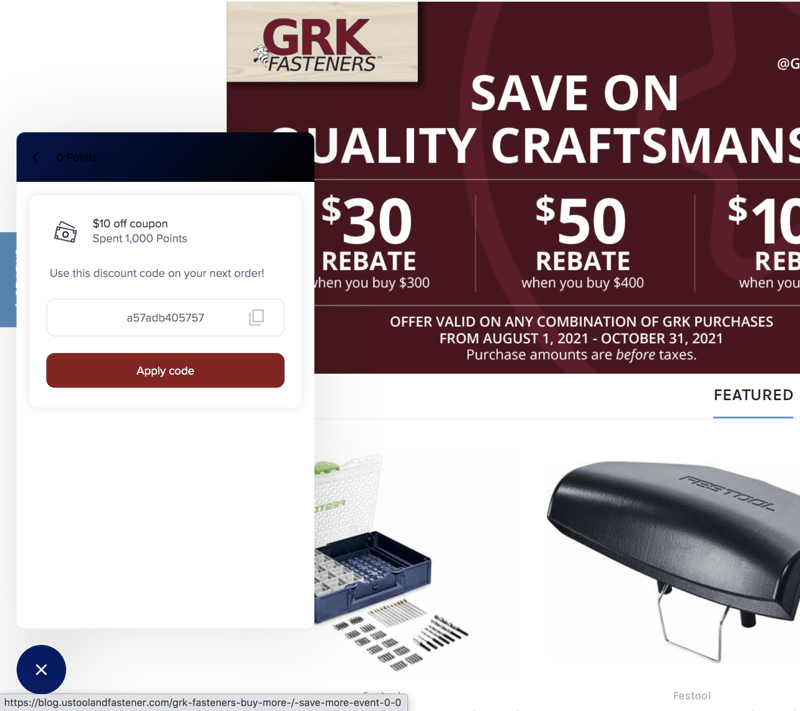 So there you have it! Sign up today — there's nothing to lose but free savings on all of your orders. Every 1,000 points is worth $10 off, and you'll earn a point on every dollar you spend in our store. Thanks for being a member of Workbench Nation with US Tool and Fastener, and happy tool hunting!