The Festool Spring 2022 line-up is here! With four new tools to choose from, we have something for everyone's toolbox - whether you need a more precise track saw, a more powerful cordless drill, a more versatile router, or a convenient wireless Bluetooth speaker.
From furniture design to tools for home remodeling contractors, USTF has the selection and the customer service you've come to rely on for the best Festool releases. Keep reading to learn about the exciting new benefits of features of these Festool tools - on sale March 25, 2022.
Festool T

S-55 FEQ-F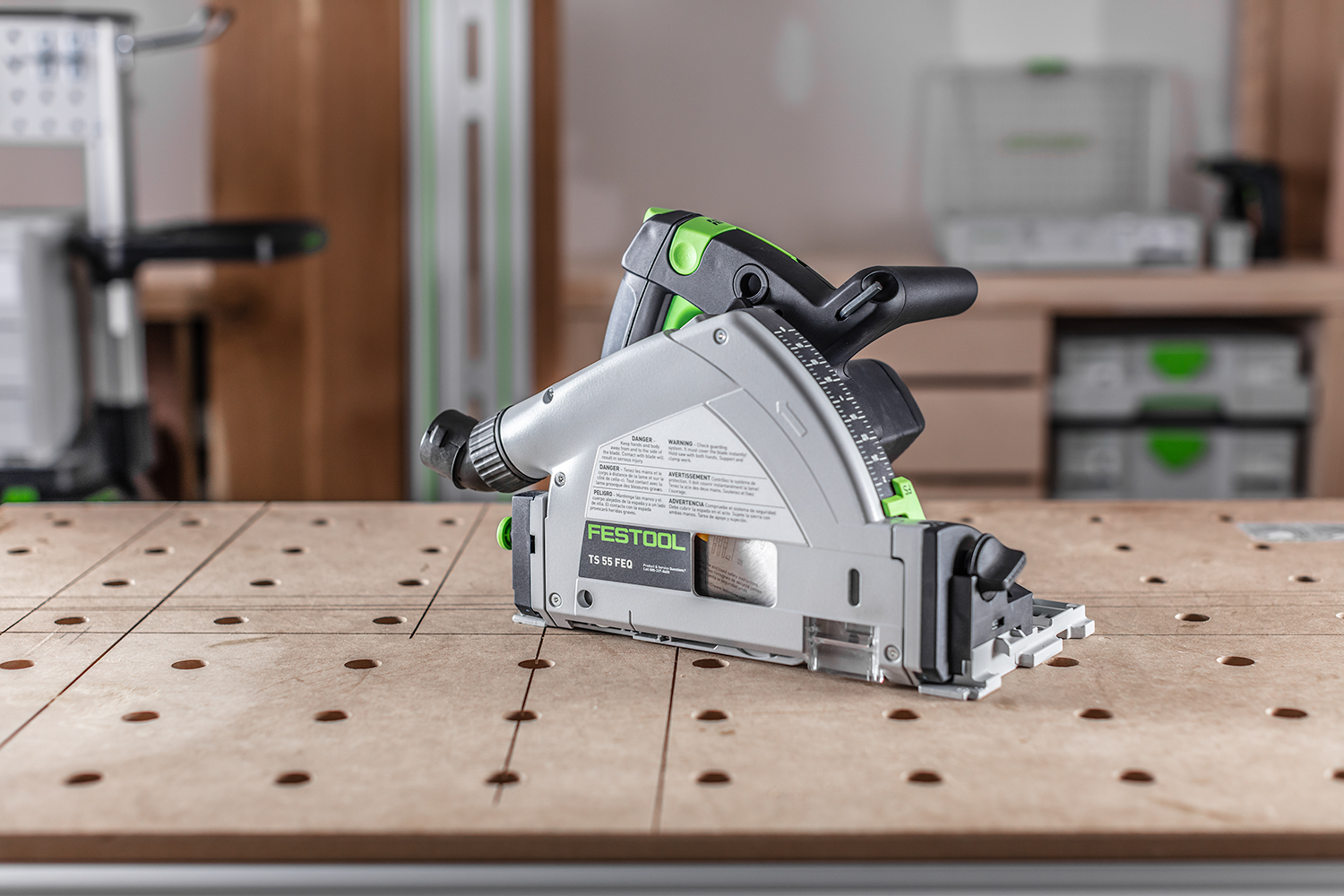 There's a reason the original track saw stood out with its precision cuts, durability, and power. That reliability remains with the new Festool TS 55 FEQ-F track saw - but with one key difference. The Festool TS 55 now cuts at up to twice the speed of the previous generation. Increased torque paired with a new generation of cutting blades guarantees the perfect cutting quality with maximum cutting performance.
The concentrated torque of the Festool TS 55 track saw enables work progress at up to twice the speed with an increased saw blade service life.
Festool QUADRIVE TPC 18/4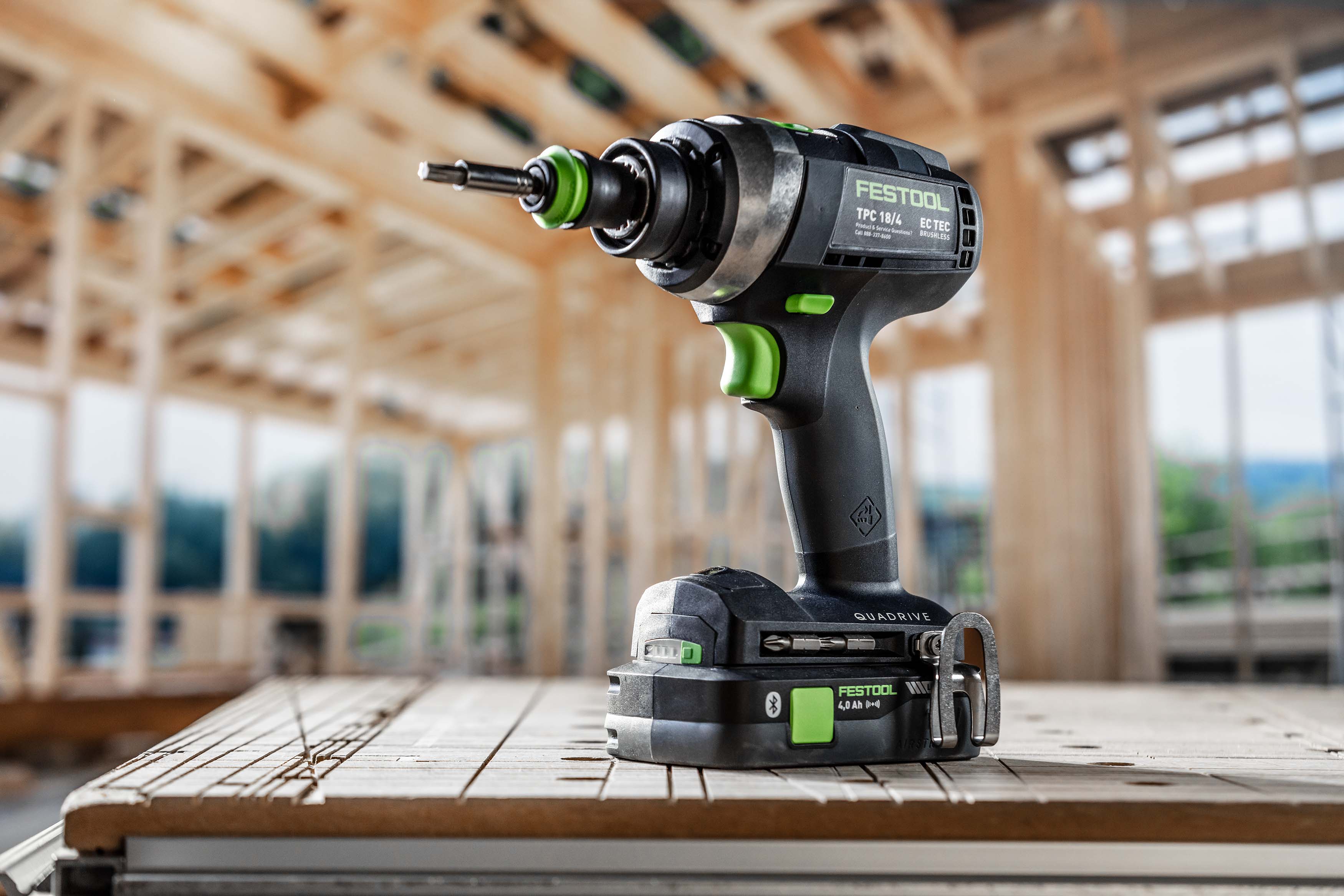 The all-new QUADRIVE TPC 18/4 cordless hammer drill from Festool has four gears for any application you encounter with the best gear change you have ever operated. A large number of attachments and accessories backed by the EC-TEC brushless motor, make the QUADRIVE TPC an unrivaled hammer drill for a wide range of possible uses.
The brushless EC-TEC motor is wear-free and converts the energy from the battery into optimum power with virtually no losses. Microprocessors monitor and control the temperature, voltage, and current consumption of the motor, electronics, and battery. The latest generation of EC-TEC motors provides more torque and speed under load.
Festool OF 1010 REQ-F Plus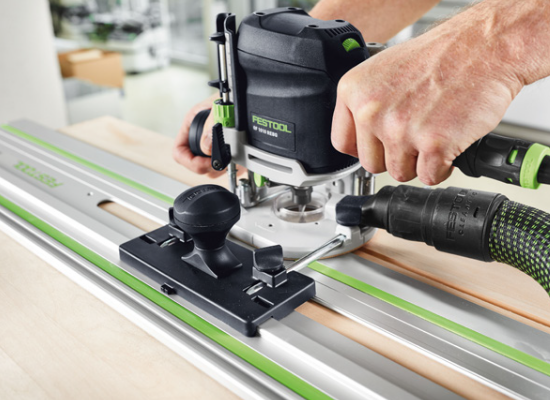 Extremely versatile and precise. Extremely easy to handle. Whether used on the guide rail or off, the new OF 1010 R router from Festool is the ideal tool for fine routing work. With its compact size and low weight, it can be accurately guided along edges, lines, or curves. Profiles, grooves, rabbets, and dovetail joints - the OF 1010 R impresses with a variety of applications.
The OF 1010 R is clamped to both guide columns at the same time. This means that the router is secured in place with absolute
torsional rigidity. This ensures perfect routing results and time-consuming rework is a thing of the past.
Festool TOPROCK Bluetooth Speaker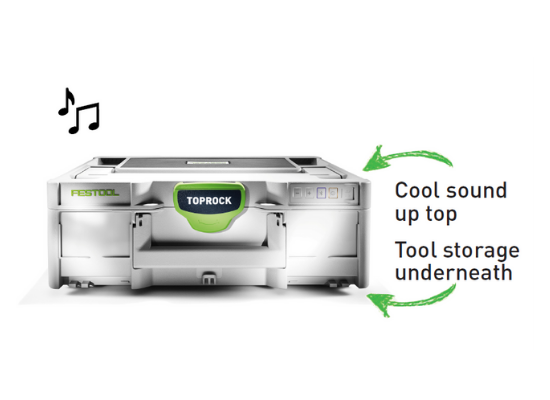 The Festool TOPROCK Bluetooth speaker provides an amazingly clear, full-bodied sound. Four active speakers and two bass reflex systems produce 20 watts of convincing stereo quality sound output - and can even function as a stereo system if two TOPROCK Systainers are paired together.
Whether in the workshop or on the construction site, you can always enjoy the sound of TOPROCK. You can listen to your favorite track on your smartphone via the Bluetooth® interface with outstanding quality wherever you
are.
Find More Tools for Home Remodeling Contractors at US Tool & Fastener
If you liked the new Festool line-up, we've got even more accessories in-store for you! Check out the depth stop chuck, keyless chuck, and all the rest of the Festool drills, Festool chucks, and other Festool drill attachments in the US Tool & Fastener online store. We've got the right tools for home remodeling contractors, ready to ship to your door.