Introducing the USTF 2-Minute Drill! We've been talking about putting together a newsletter for some time, but have the focus be on things you might find interesting. After all, you get enough sales emails in your inbox, and we don't like spam anymore than you do. The 2-Minute Drill is quick snippets of info like industry news, FAQs, and other pieces of info we've collected over the week. We hope you enjoy it!
Industry News
Supply-chain shortages are hitting independent hardware stores particularly hard. The Empty-shelf Challenge from HBS Dealer takes a deep dive into the global supply chain challenges that your local stores (like us) are facing.
New Line Announcement
Over the past few years, we've noticed a number of our favorite GRK fasteners being discontinued. To make sure we're filling the gap with the items you need, we've added U2 Fasteners to our line-up. Check out this video introduction from Kurt at U2 Fasteners!
From the Blog
If you are interested in learning more about the SawStop Professional Cabinet Saw, then take a look at our latest blog "3 Reasons Professional Woodworkers Prefer the SawStop Table Saw."
What We're Watching
Can You Setup Your MFT Longways? In this video from Brian "Sedge" Sedgeley, Sedge walks us through setting up an MFT table for making longer cuts. This is a question we get asked a lot, so take a look.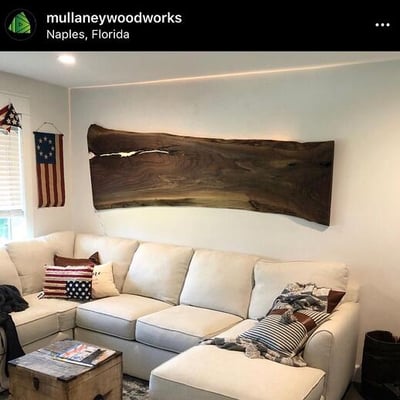 #ShopUSTF Post of the Week
I'm so happy to have this one completed! A few months back, I had the sister slab, which became a desk (I still drool over it everytime I see it), but we were lucky enough to locate its sister! I once again filled the voids with Wisebond epoxy, and finished it off with Osmo Satin. Accent lighting behind really makes this a warm piece. Slab was hung with a 90" French cleat, where it was fastened to every stud with GRK fasteners.