The USTF 2-Minute Drill is quick snippets of info like industry news, FAQs, and other pieces of info we've collected over the week. We hope you enjoy it!
Vendor News
The secret is out. Festool has managed to hold pricing on most of their tools and accessories for the last two years, but unfortunately the rise in production and shipping costs has caught up. On January 1, 2022, pricing will go up on a number of Festool items. We've put together this Festool Price Increase chart so you research the tools you're considering.
What We're Reading
Not everyone has access to a planer or jointer in their shop, and even if you do, sometimes the material is too small to pass through a machine. Check out "Prepping Stock with Hand Tools" from WOOD Magazine for a nice refresher.
From the Blog
One of the questions we get asked the most about SawStop table saws is "what if I need to cut a conductive material?" Each SawStop saw features a bypass mode for just this type of scenario. Check out our new blog "How to Activate SawStop ByPass Mode."
What We're Watching
We had another video in mind, but when we saw Sedge tackle this topic on yesterday's Festool Live, we had to share it out. As Sedge mentions in this 25 minute video, one of the most frequently asked questions we get is about how to rip narrow stock with a track saw. Must watch for anyone with a track saw.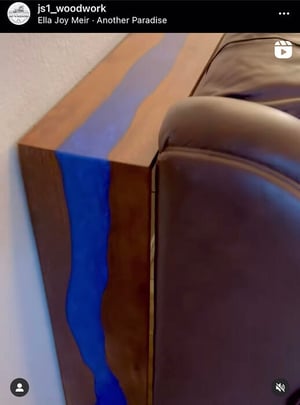 IG Post of the Week
Want to be featured in next week's 2-Minute Drill? Tag us @ShopUSTF on Instagram or Facebook