The kitchen is one of the most important spaces in a house, and when a client comes to your company with plans for a remodel, you want to make sure you're equipped with the tools and equipment you'll need to deliver on all their kitchen remodeling dreams. Thankfully, with these 6 must-have tools, you and your remodeling company can make sure you're fully stocked with everything you'll need for a smooth, pain-free remodeling process that will make everyone happy.
Festool CXS Drill Set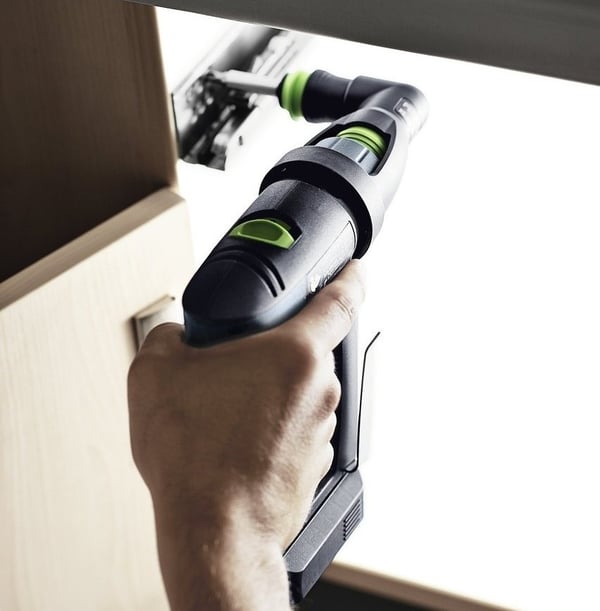 Any remodeling project is going to rely heavily on a good drill, and you won't find many more equipped for the task than the Festool CXS Drill Set. This drill is specifically designed to be a compact, versatile tool that can meet the needs of just about any remodeling project. It weighs under 2 lbs, has an extended battery life, and comes equipped with a keyless chuck, Centrotec chuck, and the especially useful right angle attachment, which is perfect those hard-to-reach angles.
Kreg Foreman Pocket-Hole Machine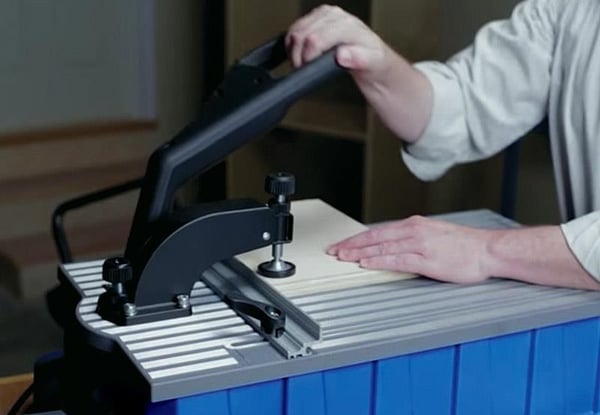 The Kreg Foreman Pocket-Hole Machine is designed with professionals in mind and is one of the most useful tools to have on-hand during a kitchen remodel. The DB210 model is compact, affordable, and easily portable. It comes equipped with a tool-free adjustable fence that allows you to position your workpiece for consistently precise pocket depth. It can create all three types of Kreg joints and comes with built-in storage and a dust collection attachment that helps you keep your workspace clean and easy to work in.
Stabila Remodeler Set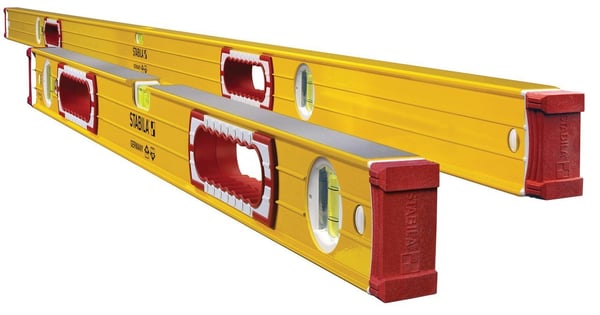 Precision is key in any remodeling project, and with the Stabila Remodeler Set you can make sure that every angle and surface is precise, level, and perfect. This set comes with both the 58" and 32" sizes, and the dual handholds, removable shock-absorbing endcaps, and easy-to-read vial design all work together to provide you with the best possible product that is guaranteed to last a lifetime.
Kreg Cabinet Hardware Jig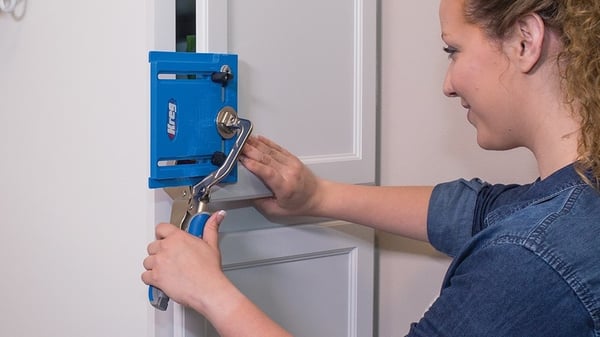 Installing cabinets can be a hassle, but with Kreg's Cabinet Hardware Jig, you can make sure that every hole drilled is straight and precise. With this on-hand, installing cabinet handles and knobs is a breeze, as it streamlines the process and helps you set the perfect depth and location of each hole you drill.
Kreg Drawer Slide Mounting Tool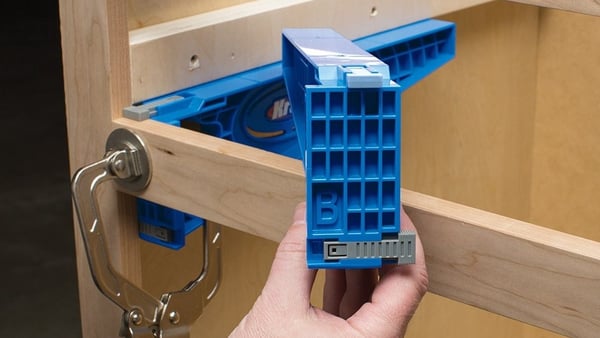 Successfully mounting a sliding drawer is tricky enough on its own, but if you don't have the right tools or accessories, it can be a very tedious process. With the Kreg Drawer Slide Mounting Tool, however, you'll be able to install drawer slides accurately, easily, and in far less time. This multi-functional tool sits inside the cabinet space and provides a leveled, firm support for the slide track, freeing up both your hands to focus exclusively on installing the screws.
Kreg Concealed Hinge Jig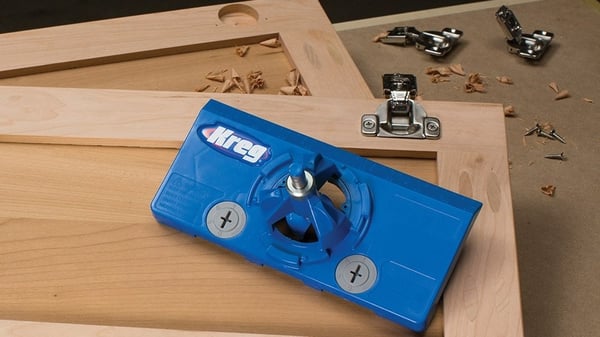 Finally, the Kreg Concealed Hinge Jig is another useful addition to any remodeling project, as it allows you to set, position, drill, and install a hinge in one seamless step. This tool removes the time and hassle of having to use multiple measurements in order to center the hinge and makes drilling the perfect hole an easy, painless process every time.
A Job Well Done
Every kitchen remodel is going to be different, but when you and your team are equipped with these helpful tools, you'll be well on your way to success. Each tool on this list serves a different purpose, but their versatility and ease-of-use will go a long in helping to facilitate a smooth and successful renovation that'll leave both you and your client happy.