As online shopping continues to become the go-to destination for consumers across the globe, walking into a traditional brick-and-mortar store has become something akin to a novelty, and tends to be reserved for special circumstances or a last resort.
With that in mind, it's become more important than ever to not only know how to purchase products online but how to do it without the fear of being scammed. This is especially true in the field of
professional remodeling tools
, where the products are often complex, expensive, and without being able to see and interact with them yourself, can feel risky to purchase online.
However, when you know what to look for and what best practices to follow, not only can you buy the best tools for the best price from online vendors, but you can also support independent entrepreneurs, build valuable industry relationships, and save yourself time and money. With this comprehensive list of tips, facts, and strategies for online shopping, you can make sure that each and every professional-grade tool you buy online is authentic, efficient, and affordable.
---
Table of Contents:
Buying Professional Tools Online
The Best Tools for the Best Price
---
Buying Professional Tools Online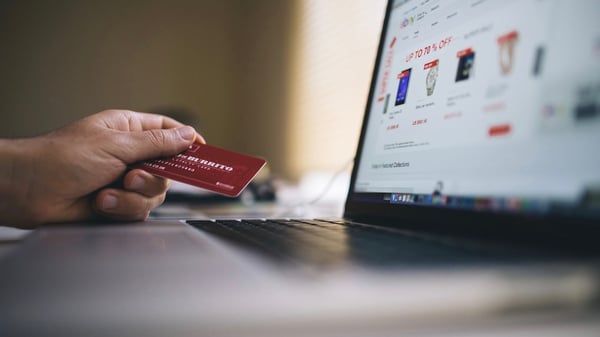 Buying tools online is easy, fast, and often more affordable than buying from brick-and-mortar stores. Even with the additional cost of shipping, your overall cost for buying a tool—even a name brand tool—can be significantly less online than it would be from a physical retailer.
With online sellers all becoming convenient and affordable options for the professional tool market, it's easier than ever to find the perfect tool for a price that makes sense. However, as convenient as online shopping can be, there's always the stray chance that the professional-grade tool you have your eye on could be sold for cheaper elsewhere, or even worse, not actually live up to the quality promised.
To make sure you always know exactly what you're paying for, and that you get what it is you're paying for, take note of the following tips that'll help you make the best decisions in your online shopping experiences.
Before you even begin to move towards a purchase, you should stop and make sure you have a game plan for yourself. What is it that you're looking for? Is it a tool for a specific project? A replacement for a tool that no longer works or needs an update? What brand should it be? When do you need it by?
These are questions you want to have answered before you go to an online retailer's home page. The clearer your goals are, the easier it'll be for you to find exactly what you need without getting distracted by things you don't need.
This also means you should do your research beforehand in order to find the best retailers to buy from. Talk to experts in the community, ask around in your circles, and look into a seller before solidifying a purchase with them. When you set a clear plan for yourself, you'll be helping yourself make the most informed and thoughtful purchases possible.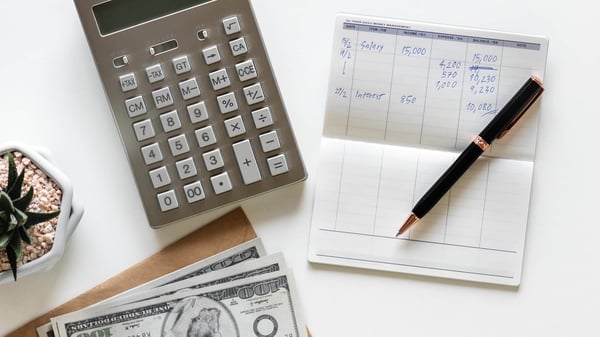 Part of your game plan should also include setting a budget for yourself. Buying online makes this a bit easier, as comparing prices is simpler than shopping in a brick-and-mortar store. But if you don't have a defined spending limit then you might find yourself either paying too much for a tool you didn't need to splurge on or paying too little for a tool that's not going to last as long as you need it to.
Some important questions to keep in mind as you set a budget include:
How often will you use this tool?

Is there an upcoming sale (holiday sales, Black Friday, etc.) you can afford to wait for?

How much will shipping cost?

How long will it take for the tool to get to you?
There are probably other questions that you could think of, but this is a good place to start. If you have answers to these questions, then you'll be better able to find the best product for the best price from the best retailer.
For example, if you know that you and your remodeling business regularly use cordless drills, then it'll be worthwhile to spend more money to get a higher end model that will work better for longer. If you need a tool for occasional or seasonal use, then perhaps a refurbished tool would suit your needs and save you from having to spend more on a brand new model. Shipping costs can also vary dramatically from seller-to-seller, so always take the extra couple minutes to get an estimated shipping cost so you'll know exactly how much a total purchase will be.
Know When to Buy the Name Brands
Knowing when to buy cheap and when to buy a name brand is a vital skill to have as you plan out a budget for yourself. Like we explained previously, if you plan to use a particular tool on a regular basis, then it's worth investing in a higher-end model or brand. While obviously more expensive, if you can get past the sticker shock, these higher-end tools are often more versatile, last longer, and work more efficiently than their lower-end alternatives.
When buying online, paying attention to the brand name is a simple way to ensure you know exactly what kind of quality to expect. Since you can't physically compare products on a shelf, becoming familiar with the different brands and their unique strengths or drawbacks is arguably one of the best things you can do for yourself, as it means you'll always know exactly what you're spending your money on.
Knowing what tools fall into what category is ultimately a personal choice, so pay attention to what tools you keep coming back to and what tools tend to sit around for a particular need to arise.
Avoiding Scams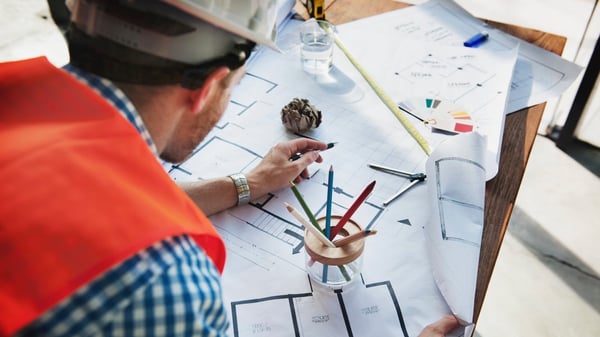 As helpful and convenient as buying professional tools online can be, it's not without risks. There's never a foolproof way to guarantee that the product you're purchasing hasn't spent the last several weeks outside, or locked away in a garage. While these are unlikely scenarios, without being able to physically inspect the products yourself, buying online will always have more chance of risk attached to it than buying from a brick-and-mortar outlet.
However, there are a number of simple and effective ways for you to bypass these potential risks and ensure that you're always buying the right products for the right price. With these strategies at your disposal, you can be confident in every purchase you make, regardless of the product you're purchasing and the seller you're purchasing it from.
Buying into a brand can be one of the best things you can do to guarantee that you get exactly what you pay for. Brand names are nice because there's a level of predictability and consistency that goes with them, and when you're purchasing expensive products, those are good things to look for.
Another benefit of buying into a brand, and then committing to that brand, is that many of them will allow you to use the same battery for multiple tools. This means that you only have to buy one battery and charger—which are usually expensive—and then save money in the long run by buying tools without an included battery pack.
Talk to the Tool Community
One of the best resources at your disposal as you shop for tools online is the advice and expertise of the professional tool community. While product details and descriptions are helpful, there are few things better than reviews and recommendations from the people who have first-hand experience with the tools you're looking into. These professionals are usually unbiased and will tell you exactly how well, or not, a particular tool worked for them.
The tool community is especially helpful when you're looking into tools that aren't exactly brand name. Without the same kind of experience and reputation to rely on, coming to a community who has previous experience with a lesser-known—and probably cheaper—brand can be a powerful tool to use in your shopping.
Read as many reviews for a product as you can, compare those to reviews for similar tools by lesser-known or no-name manufacturers, and if you're still unsure about what product to invest in, ask a question in a message board or online tool forum, or even use an online chatbox from the retailer itself in order to get more information on the tools you're looking at.
Engaging with a community can also be a great way to make industry connections and build relationships with your peers. If they help you decide what product to buy, then you can return the favor later on, creating a cycle of mutual trust and camaraderie that benefits everyone involved.
Whenever it's applicable, invest in a warranty. It may not be necessary, but it is worthwhile, as it'll make sure that any unexpected mishaps or damages to the tool or its components can be repaired or replaced without needing to pay an egregious cost.
Since a warranty is a service you pay for that effectively guarantees your product's quality and longevity, purchasing a product online without a warranty just increases the financial risk you're taking. You may not think you need a warranty, but investing in one protects you from the unexpected and makes sure that you're prepared for anything and everything that could happen.
The Best Tools for the Best Price
Buying professional remodeling tools online can feel risky, but it doesn't have to. Despite not being able to inspect the tools by hand before paying for them, if you know what it is you're looking for, have a clearly defined budget, and are equipped with the information you'll need to make informed and thoughtful purchasing decisions, then buying online is arguably the best way to make sure you have the right tools you need.
There will always be people online who want to scam you into buying a lackluster product, but they're few and far between. As long as you know what you need and know how to get it, then you can be confident in your ability to consistently buy the best tools for the best price.