With so many different Festool power saws on the market, it can be overwhelming to try and find the best tools for whatever job you're currently working on. Each type of power saw has its unique characteristics, and the more familiar you are with each of them, the more equipped you'll be to choose the most specialized saws for the job.
Types of Festool Power Saws
To help you become a power saw expert, here are some of the most popular types of power saws and the best situations to use them.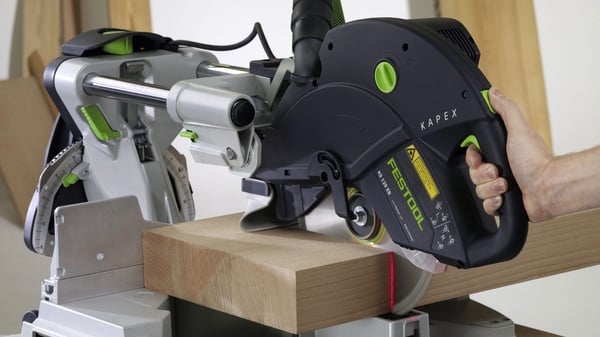 When you face a lot of wood or lumber that needs to get cut, multiple tools can adequately handle the job, but few are as qualified and efficient as the miter saw.
Miter saws have their blades mounted on a swinging arm that can pivot left and right to make precise cuts at various angles. They're often involved in making crown molding, picture frames, door frames, and window casings, but their versatility means they can be useful for all kinds of projects. They serve as great band saws many woodworkers use.
For example, the Festool Kapex KS 120 is one of the most advanced sliding compound miter saws on the market right now. It features adjustable dual lasers that show the exact kerf of your blade, micro-adjusting bevels, a trenching feature for cutting dados, and the ability to cut a 6" crown on a 10" miter saw. They're one of the best Festool power saws on the market.
It's uniquely engineered to be lightweight and compact and is ideal for trim work and precision cutting. When paired with a Festool CT Dust Extractor, it will keep your workspace or the customer's home almost dust-free, meaning you won't have to set up the miter saw outside to make cuts anymore.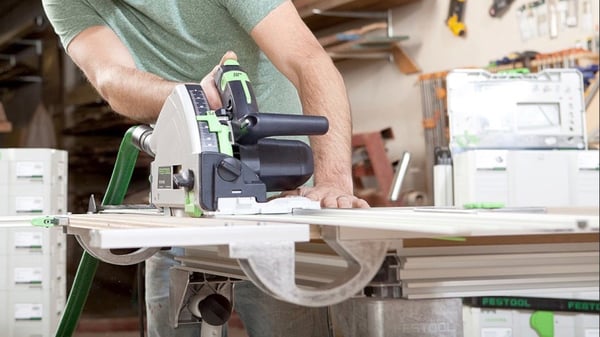 A powerful circular saw is usually your best bet when doing simpler or everyday woodworking projects. It's more flexible than a table saw, and its easy portability means you can make straight, angled, or leveled cuts without needing to haul an entire table around. They also make great benchtop saws and cut-off saws.
The best models of Festool power saw available include the Festool HK 55 EBQ and the TS 55 REQ Plunge Cut. These two models offer incredibly precise cuts, and their easy mobility means you can bring them with you wherever the job takes you. They also come equipped with simple angle adjustment guide rails, and customizable circular saw blade diameters, which go a long way to ensure that every cut you make is precise and straight.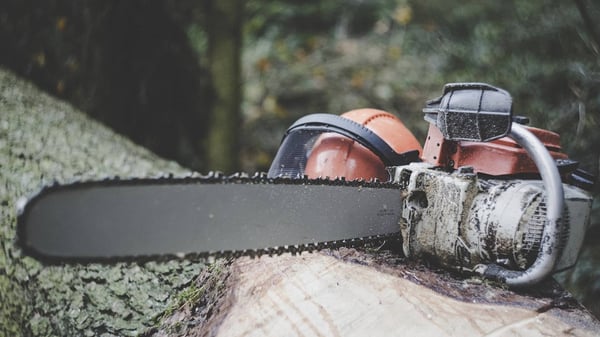 A chainsaw is a powerhouse of a tool. It's not something you use for every project, but a chainsaw is a great option for outdoor undertakings like professional lumberjack saws or landscaping. It's fairly straightforward to use and can cut through many materials without problems.
There are two basic models of the chainsaw for you to pick from the gas-powered and the electric. If you plan to use it on a fairly regular basis, investing in the higher quality gas-powered saw will likely be worth your while.
If you expect that you'll be using a chainsaw for seasonal work, then the electric option will be your best bet. It's a cheaper model but is easier to manage than its gas-based alternative and still packs quite a punch.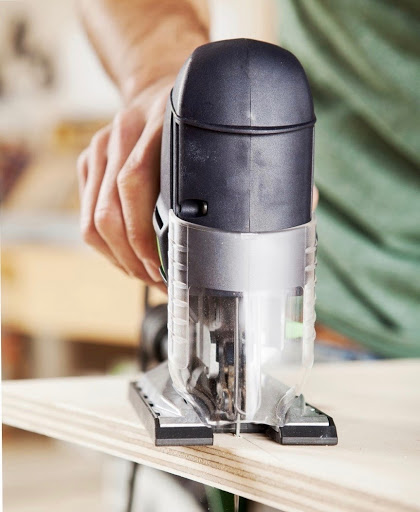 You won't find many options better than the jigsaw for precision cutting and one-hand-operated power saws. Jigsaws use a thin, razor-sharp blade that rapidly moves back and forth to allow circular cuts and other curved patterns. All you have to do is guide the blade in whatever shape or pattern you want, and voila! While this can be a tricky saw to use if you're unfamiliar with it, its versatility and ability to cut through wood, metals, plastics, and ceramics means the jigsaw is a helpful tool to have on hand for any project. As a lower-scale saw, it is extremely lightweight.
The Festool Carvex PSB 420 EBQ is one of the better models on the market right now and comes with multiple baseplates to help you cut through a wide range of materials. The all-new Adjustable Angle Base accessory and rotary adjusting knob mean you can set up and cut at just the right angle every time, and the minimal vibration means you don't have to trade speed for comfort.
A Power Saw For Every Job
Whether you're a professional renovator building a new kitchen, cleaning up your yard after a storm, or working on a personal project in your garage, there's always going to be a Festool power saw right for the job. Each of the Festool power saws outlined here can apply in various contexts. When you educate yourself on what makes each of them unique, you'll not only make the job easier but also dramatically improve the quality of the finished product.
Our best overall recommendations for power saws and cutting tools are the Shaper Origin, Kreg Plunge Saw, Festool Jigsaw, Festool Plunge Saw, and Festool Cordless Circular Saw.
Make sure to follow our Instagram for exclusive product deals and promotions from our catalog!